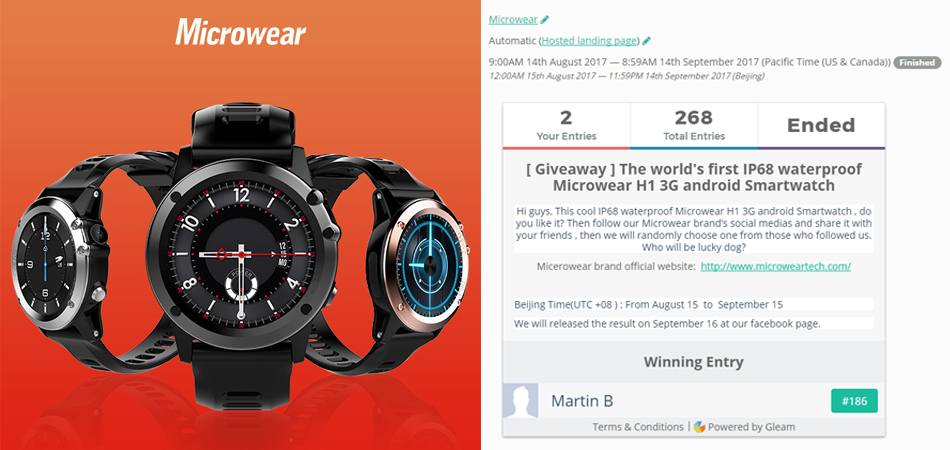 Giveaway Winner came out
Sep 16,2017
Microwear H1 IP68 waterproof 3G Smartwatch
Winner: Martin Blazejovsky (From Czech , email dukevaldez@seznam.cz)
Congratulations that Martin B was chosen by giveaway system and so lucky to get our Microwear H1 smartwach ! We will contact to you soon, and pls info us when you get our msg.
https://www.facebook.com/MicrowearOfficial/
Hi guys, This cool IP68 waterproof Microwear H1 3G android Smartwatch , do you like it?
Then follow our Microwear brand's social medias and share it with your friends , then we will randomly choose one from those who followed us at Faceboo or Instagram. Who will be lucky dog?
Here are 2 Ways you could join in us:
(1)like at FB: https://goo.gl/G1ZJBW
(2) Follow us + like this photo to enter via Instagram @microweartech.
Instagram: https://www.instagram.com/microweartech/
Activity period (UTC +08 ) : From August 15 to September 15
We will released the result on September 16 at our facebook page and Instargram.